Is Iceland Expensive? Your Budgeting Guide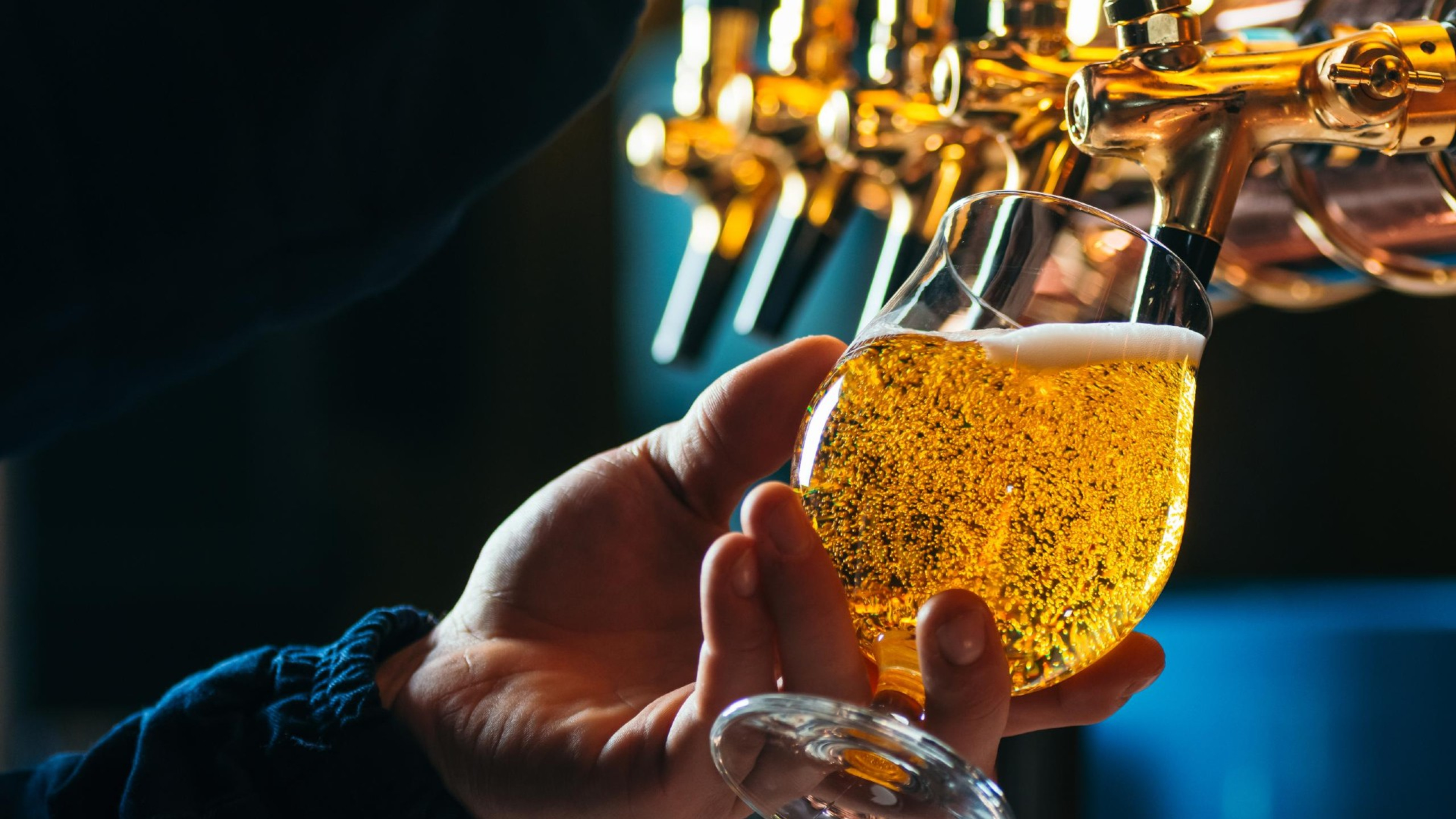 Like many other Nordic and Scandinavian countries, Iceland has a reputation as a costly vacation destination. Maybe you're in two minds about traveling to Iceland for this reason? To dispel any myths and fake news, in this article we're answering the big question: Is Iceland expensive?
The quick answer is yes…no…maybe?
It depends who you talk to and what you're used to.
It'll also depend on how you plan your vacation, who you book with, and, well, what you think of as expensive! Maybe a holiday staying in hotels is something you think is too pricey? Or do you prefer public transportation, to save money and to feel more like a local?
Read on and you'll find out:
How much is a trip to Iceland on average
10 amazing cost-saving tips
How to get the best out of your budget
How much is a trip to Iceland?
Let's start with overall numbers and then break it down.
The average cost of a tour in Iceland is ISK 23,000 per person, per day. Thousands of anything might sound like a lot, but this is in Icelandic króna, the local currency of Iceland. When exchanged it is the equivalent of around 150 euros (EUR), 183 US dollars (USD), or 135 pounds sterling (GBP)*.
This includes accommodation, transport, activities, and food. The way you plan and book all of these can make it more or less expensive. We'll give you tips on how to travel to Iceland on a budget in the next section.
*[All calculations in this article are provided in good faith but exchange rates change daily. For the latest rates, check out this currency converter.]
Food: If you're eating out, the average amount for one person per day is ISK 4,000 ISK (EUR 26/USD 32/GBP 24). This is at the lower end of the average and can easily climb if you go out to nice restaurants.
That brings us to our next point, which we have not added to our total cost…
Alcoholic beverages: People often say that it is expensive to drink out in Iceland and it will definitely be pricier than in many other places. The average cost of a draft beer in a bar in Reykjavík is around ISK 1,200 (EUR 8/USD 10/GBP 7).
You will be able to find cheaper places and drinks, but if you're on a budget you may want to skip going out drinking or treat yourself occasionally. Other tips include buying some bottles at the Duty Free on arrival at Keflavík Airport and checking out happy hour deals.
Good to know: Tipping isn't a big deal in Iceland. You can leave some change, but tipping is not expected. And don't bother trying to add up the tax as it's already included in the price!
Accommodation: Based on two people sharing one basic hotel room, the average price is around ISK 20,000 (EUR 130/USD 159/GBP 118) per night. This amount can be brought down if you go camping or stay in hostels.
Activities: The cost of the average traveler will be around ISK 5,000 per day (EUR 33/USD 40/GBP 29). This includes museums in Reykjavík and beyond, day trips, and other fun stuff you can fill your days with.
It can again climb up fast if you want to go on unique experiences, such as snorkelling between continents, spa retreats, and guided tours inside glaciers.
Local tip: It is easy to use credit cards in Iceland, especially in Reykjavík. In fact, if you don't have extra charges while abroad, you may find it is an efficient way to pay for activities, restaurants and more during your trip.
Transportation: The best way to see more of the country is to rent a car. You could easily take day trips to the famous Golden Circle or to the south coast, or drive the full circle on an Iceland Ring Road trip.
Public transportation isn't impossible but not easy to do to get around, especially if you don't have an unlimited amount of time. Renting a car will allow you the freedom to pull the car over at any attraction or breathtaking view as well!
The average transport cost is around ISK 8,000 per day (EUR 52/USD 62/GBP 47).
Another transport cost you have to take into consideration is the shuttle bus from Keflavík Airport into Reykjavík.
You may pick up your rental car from the airport, or your tour company may include a private transfer as part of your package. But, generally speaking, the cheapest and most efficient way to reach the capital is with the Flybus. Prices start around ISK 6,700 (EUR 44/USD 53/GBP 40) for a return ticket.
For a taxi fare, the average cost is around ISK 13,500 (EUR 88/USD 107/GBP 80) for one way.
Total: That brings us to a grand total average cost of around ISK 322,000 (EUR 2,099/USD 2,559/GBP 1,896) for a 7-day trip shared by two people. Or ISK 189,000 (EUR 1,232/USD 1,500/GBP 1,111) for a single traveler.
How to see Iceland on a budget
The more you're reading through this article, the more we hope you understand that a vacation in Iceland doesn't have to be expensive. And yes, it is possible to visit Iceland on a budget.
Here are our 10 tips to lower your average expenses and visit the Land of Fire and Ice at a lower cost:
1. Look out for airline deals
You'll notice we didn't include anything about airfares in our total above. This is because it will vary wildly depending on how far you're coming from, the United Kingdom versus the United States for example.
You can often get a better deal by looking at airlines that serve your local airport hub. Or if you are part of a rewards program or have air miles to spend.
Camping is a very popular way to spend your nights in Iceland on a budget as the cost is lower than that of hotels. Make sure to come between June and August to enjoy this way of seeing Iceland.
Good to know: Iceland Tours includes camping gear for the duration of your stay if you book a camping holiday with us. An added bonus is that it allows you to keep your baggage light.
Campsite fees are usually around ISK 1,500–3,500 (EUR 9–23/USD 12–28/GBP 9–20). This alone could bring down your week-long tour of Iceland to ISK 206,500 (EUR 1,357/USD 1,652/GBP 1,228) for 2 people.
Another way to save money is by booking in advance. This goes for your car rental, activities, and overnight stays.
Accommodation in Iceland can book out really early for the high season, which is between June and August. To have the best choices within your price range, make sure to book 6 months to a year in advance. Some companies offer early booking discounts too. Be on the lookout for these!
By booking in advance, you don't have to break the bank early. At Iceland Tours you can reserve your preferred tour and date with only 5% deposit. This way you have longer to save and get excited about your upcoming travels!
4. Travel to Iceland in winter
You'll find that accommodation is generally cheaper during this time of year. You may think it's too cold, but there are so many advantages to visiting in winter. Think of the beautiful snowy mountaintops, glittering waterfalls, and the famous Northern Lights.
By comparing two of our 7-day tours, between winter and summer, you'll find that you could save around EUR 300 (USD 365/GBP 271).
Were you looking at the Blue Lagoon spa, but it is too expensive for your budget? The way to do this one cheaper is by going to wild hot springs in the countryside. Perfect if you're on a self-drive tour and you can stop whenever you want.
Not only will this allow you to adventure yourself off the beaten path, but it'll make for a great photo opportunity. This way you can show off to all your friends back home on social media!
Another suggestion is to join the locals at the Reykjavík city pools. They are heated and open year long. Families will especially like these as there are often slides and shallow pools available.
The water in Iceland is some of the best in the world! Yes, it's definitely worth boasting about! As it is safe to drink water from the tap, bring a reusable bottle to refill every day. A bonus benefit is that it's eco-friendlier than purchasing plastic bottles during your trip.
Local tip: Run the water for a few seconds to remove any sulfur smell (especially in warm water). It is totally natural because of the geothermal origins of this water.
7. Book a tour or accommodation that includes a meal
At Iceland Tours we include continental breakfast with your hotel accommodations. That saves you some money and allows you to be well fed before setting off on your day's activities.
If you have a free day in Reykjavík or other larger towns in Iceland, you may want to check out if there are free walking tours offered at that time.
You usually are expected to tip at the end of free tours.
You don't have to eat out to treat yourself. You could get a pastry to go or even a famous Icelandic hot dog. These are usually cheaper than sit-down meals.
Please book travel insurance. We know that it's an additional expense and, if all goes well, it will be a "lost cost". But if something doesn't go right, it could save you money, protect your trip and your health.
Don't forget to treat yourself
While visiting Iceland, especially with all our useful tips, it should be easy for you to cut costs and travel on a budget.
Whatever you do, though, make sure to include some unique experiences to your itinerary. Or at least one amazing thing, whether that's going puffin or whale watching, tasting the local cuisine, or walking on a glacier.
You won't regret it and it may make your time in Iceland even more memorable! It's the trip of a lifetime, so treat yourself!
How to book a budget trip in Iceland
The easiest and most efficient way to book a budget trip to Iceland is through local companies that include it all.
With Iceland Tours, it's simple. You can pick your starting date, length of travel and then go through every detail to see how much it costs. You can pick your car rental type and accommodation preferences depending on your budget.
And when you compare your budget to our prices and realise you've saved money, you'll get to feel smug about it!
You've made it to the end! It means you're now ready to plan a budget for a trip to Iceland. And you can now answer the big question yourself: Is Iceland expensive? It doesn't have to be!
Make sure to browse these Iceland vacation packages when you're ready to book. One of our agents will answer all your queries and help you tailor a tour to fit your budget and preferences.
About the author
Camila first travelled to Iceland in 2018 and it didn't take long for her to fall in love with its culture, food and scenery. Throughout her life, she's had the pleasure to live in different cultures and languages and absorb as much as possible from all her travels. You're most likely to find her reading a good book in a local café or writing about the best spots to visit for top travel agencies.
View more posts by Camila
Related articles
Read more from our Fire and Ice blog.