The ultimate road trip with 'Iceland in Miniature'
This package combines our most popular Iceland Ring Road itinerary with the stunning sights of the Snæfellsnes peninsula. Spend 10 days cruising around the Land of Fire and Ice, with jaw-dropping scenery around every bend in the road.
On this 10-day road trip around Iceland, you'll see all the best the country has to offer. Glaciers, hot springs, mountains, waterfalls – the list goes on. What's more, you'll see the spectacular coastline of the Snæfellsnes peninsula with its mighty sea stacks and seabird cliffs.
Trip length
10 days / 9 nights
Season
Summer
(1 Apr–31 Oct)
On this tour you will...
Get to know the Snæfellsnes peninsula in depth

Witness the geothermal power of hot springs and geysers

Soak up history at the site of Iceland's ancient parliament

Walk behind waterfalls and up close to glaciers

Unwind in the warm waters of naturally heated pools

See famous locations from Game of Thrones
Top attractions
Hraunfossar and Barnafoss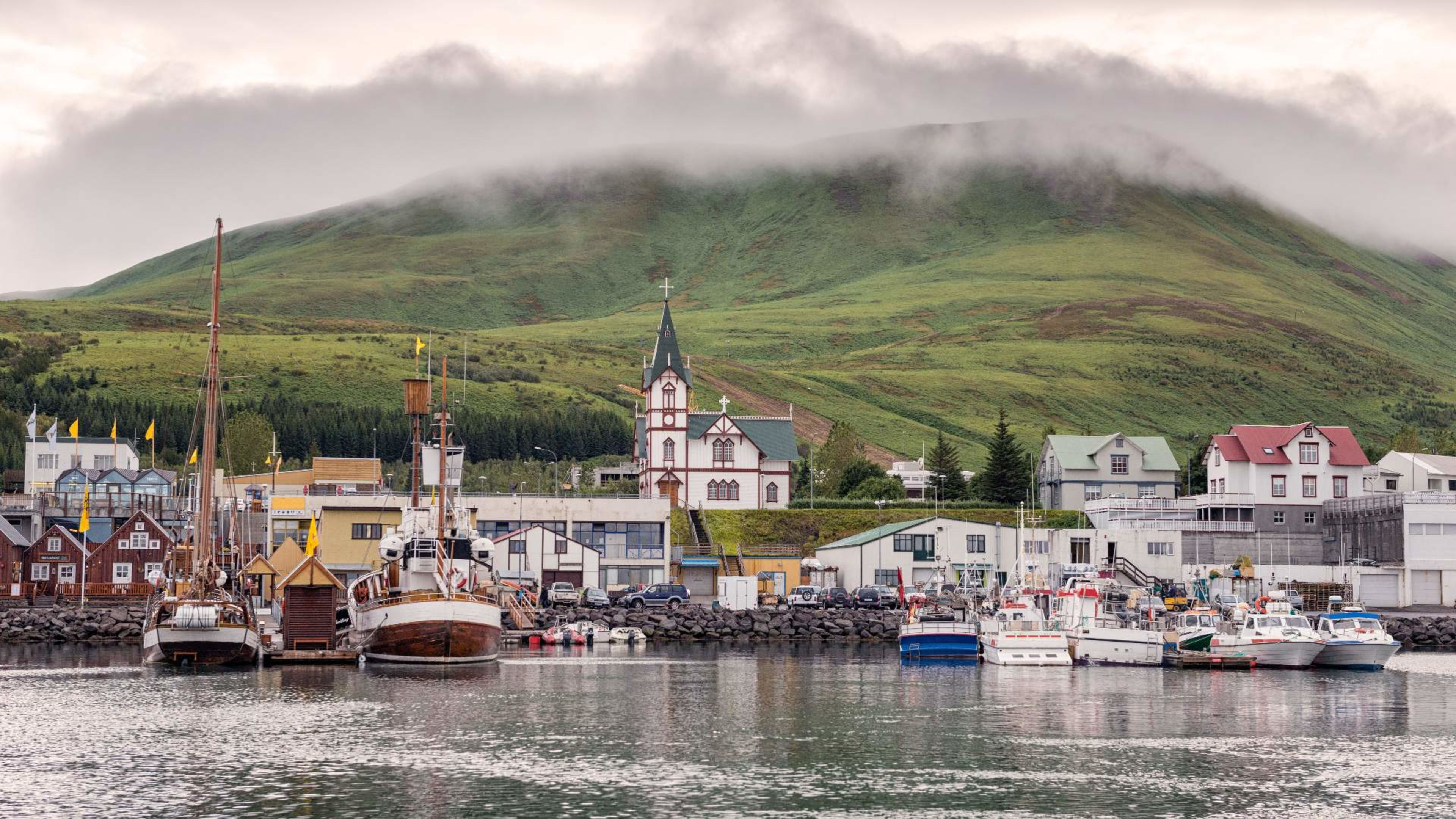 Skaftafell Nature Reserve
Jökulsárlón Glacier Lagoon
Why book a self-drive trip with Iceland Tours?
Start your tour on the date that suits you

24/7 emergency helpline in Iceland

Secure your booking with just a 5% deposit

New rental cars with 2 drivers as standard

Handpicked local accommodation options

Best Price Guarantee
Your 10-day self-drive itinerary
Driving distance
50 km (31 mi)
Your memorable Iceland adventure begins the very moment you arrive at Keflavík Airport. Once you pick up your rental vehicle, you'll head directly for Reykjavík and your exciting, first night in the Land of Fire and Ice.
Highlights
Extra activities
Extra
Extra
Staying in
Snæfellsnes area
Driving distance
300 km (186 mi)
Are you ready to explore the natural wonders of the Snæfellsnes Peninsula? Today, you will discover several sites, including the Eldborg volcanic crater, Gerðuberg basalt columns, Búðir, Djúpalónssandur with views of the majestic Snæfell volcano.
Staying in
Borgarfjörður area
Driving distance
230 km (143 mi)
From Snæfellsnes you will head towards the fjord of Borgarfjörður, an area rich with vast lands, that served as the setting for many Icelandic sagas. The area is also home to gorgeous waterfalls and of course the Langjökull glacier where you go for optional activities like a glacier walk, snowmobile ride or visit Into the Glacier, a man-made ice tunnel.
Driving distance
315 km (196 mi)
Today's itinerary takes you north as you drive through thick farm fields and the Skagafjörður region, which is known known for Icelandic horse breeding. You will surely encounter several of the adorably stocky horses grazing in the fields along your way to Akureyri. Before you reach the "capital of the north", you can make a variety of detours such as the Vatnsnes peninsula where you can spot seals as well as Glaumbær, a turf-house museum among other sights.
Staying in
Mývatn/Húsavík area
Driving distance
120 km (75 mi)
More natural wonders are on programme today! Your first stop is at the impressive Goðafoss waterfall known as "the waterfall of the gods". Before heading to Mývatn, you can visit several awe-inspiring attractions such as Dimmborgir the lava formation labyrinth, the pseudo-craters of Skútustaðir and walking through one of Iceland´s largest sulfurous hot spring areas, the Solfataras of Námaskarð.
Staying in
Egilsstaðir area
Driving distance
330 km (205 mi)
Before heading east, you will continue exploring the northern part of the country. The peninsula of Tjörnes has many surprising sites in store for you: the lush green area of Ásbyrgi, a horse-shoe-shaped gorge, the impressive Dettifoss waterfall with a fall so powerful that you literally feel the ground shake under your feet. On the way to Egilsstaðir, you can choose to detour and drive through the Möðrudalur highland's lunar landscape.
Driving distance
260 km (162 mi)
Today is the day to discover the Eastfjords. Starting towards Reyðarfjörður, where a small but interesting World War II history museum is located, you continue along the fjords towards Southeast Iceland. At times, the roads are highly perched on the mountains giving an exceptional view. Finally, you drive through the tunnel of Almannaskarð to arrive in the Höfn region where you will spend the night.
Staying in
Vík/Skógar area
Driving distance
315 km (196 mi)
Your next stop is Iceland's scenic southeast. After passing various outlet glaciers belonging to Vatnajökull, Europe's largest ice cap, you arrive at the stunningly surreal beauty of the glacier lagoon Jökulsárlón. This exceptional attraction sits at the foot of Iceland's highest mountain Hvannadalshnúkur and offers the unique possibility to explore it up close by taking a guided boat tour between the floating icebergs.
Skaftafell National Park is another area definitely worth a visit. This oasis surrounded by glaciers and black sand plains offers a broad range of hiking options. You will continue through Kirkjubæjarklaustur, the Eldhraun lava field and the Mýrdalssandur plain before you arrive in the Vík area.
Driving distance
300 km (186 mi)
Continue west to the south coast of Iceland, taking in the many breathtaking landmarks such as Skógafoss and Seljalandsfoss waterfalls, the Golden Circle with its three tiered Gullfoss waterfall, Geysir where Strokkur ejects its warm water column in the air every 5–10 minutes and, of course Þingvellir National Park.
Your will continue towards the capital for your last night in Iceland.
Driving distance
50 km (31 mi)
Now it is time to head back home, after an amazing journey through one of the world's most picturesque landscapes. You will drive back to Keflavík Airport for your flight back home. Depending on your flight time, you may be able to enjoy your last day strolling around Reykjavík.
Or, even better, consider booking an extra night in Reykjavík to really give yourself time to experience all the amazing things Iceland's capital city has to offer.
What's included?
Budget, Comfort, or Quality accommodation every night
Continental breakfast every day
Rental car of your choice for 9 days
2 authorized drivers as standard
24/7 emergency helpline when you're in Iceland
VAT, taxes & service fees
Food & drink, unless otherwise stated
Attraction entrance fees, unless otherwise stated
Personal travel insurance
Choose your rental car
Included as standard:
Collision damage waiver
2 authorized drivers
Unlimited in-car Wi-Fi
CO₂ 95g/km
Toyota Aygo or similar
CO₂ 109g/km
Toyota Yaris or similar
CO₂ 196g/km
Volkswagen Golf or similar
CO₂ 273g/km
Volkswagen Golf or similar
CO₂ 114g/km
Toyota Yaris or similar
CO₂ 29g/km Plug-in hybrid
Kia Niro or similar
CO₂ 95g/km
Toyota Aygo or similar
CO₂ 109g/km
Toyota Yaris or similar
CO₂ 196g/km
Volkswagen Golf or similar
CO₂ 273g/km
Volkswagen Golf or similar
CO₂ 114g/km
Toyota Yaris or similar
CO₂ 29g/km Plug-in hybrid
Kia Niro or similar
CO₂ 217g/km Plug-in hybrid
Renault Captur or similar
CO₂ 116g/km
Dacia Duster 4×4 or similar
CO₂ 130g/km Plug-in hybrid
Hyundai Tucson Hybrid 4×4 or similar
CO₂ 176g/km
Kia Sportage 4×4 or similar
CO₂ 176g/km
Kia Sportage 4×4 or similar
CO₂ 213g/km
Toyota Land Cruiser 4×4 or similar
CO₂ 198g/km
Volkswagen Caravelle 4×4 or similar
CO₂ 198g/km
Volkswagen Caravelle 4×4 or similar
FAQs about our self-drive trips
On a self-drive trip with Iceland Tours, you'll be at the wheel of the rental car of your choice and free to go pretty much where you want, whenever you want.
We provide a detailed itinerary to help you plan your route and where you want to stop along the way. But it's up to you whether you want to stick to it or go your own way. If you do take detours, make sure that you aren't too far from your accommodation on any given night.
That said, it's a good idea to stick to the suggested itinerary if you've never visited Iceland before. Created by our Reykjavík-based travel experts, it contains plenty of things for you to and see and do on each leg of your trip. One thing's for sure: you won't be short on ideas!
You also get unlimited in-car Wi-Fi, so you can stay connected and use maps on your phone for navigation.
You have to be at least 20 years old to rent a car in Iceland, or 23 years old for larger vehicles like jeeps and vans. You'll need to have held a valid driver's license for at least 1 year and present a credit card when you collect your car.
You don't need an International Driving Permit unless your license is not in Latin script (for example, Arabic or Chinese).
Find out more about car rental in Iceland.
Yes! It's possible to add extra activities or extend your trip with additional nights in Reykjavík or the countryside. Check the itinerary above to see what activities are available on what day.
Soon you'll be able to add these customizations yourself on our website. Until then, just let us know in the 'Special requests' field at checkout if you want to add activities or extra days to your trip.
Once you've paid your deposit for your trip, we'll finalize bookings for your accommodation, rental car, and any activities. As soon as we receive confirmation of everything, we'll email your travel documents to you.
We aim to finalize everything within a few weeks of receiving your booking request, but in busy periods this might take longer. That said, you'll always receive all of your documents before your departure date.
You'll be able to pick up your rental car at Keflavík International Airport from the arrivals hall. Before your trip, we'll send you information about where to go in the terminal to collect your keys.
Make sure you have your driver's license and credit card ready when you collect your vehicle.
If you land late at night, you can use the out-of-hours phone at the pick-up desk to contact someone who will be able to help you.
You also have the option to collect your rental car in Reykjavík, if you're planning to spend some extra days in the city before your trip starts. If you'd like to do this, please let us know in the 'Special requests' box at checkout.
Don't take our word for it
See what hundreds of fellow travelers have to say about their trips with Iceland Tours.
Read customer reviews